PastorS & Leadership team
Pastor Chris believes God has called him to mobilize a movement of believers to live beyond themselves and reach the world for Christ. After graduating from Chowan University with a business degree, God opened the path for Chris to serve in Christian Education. For the next 13 years, Chris served as a teacher, coach, Athletic Director, and Principal. In 2014, Chris' heart broke for the local church and God opened the door for him to begin serving the next four years at Grace Chapel, while obtaining his Master's Degree from Bible Baptist Seminary. God began birthing a desire to pastor a life-giving church and in 2018, he answered that call and became the lead pastor at Vision. He and his wife, Mandy, married in 2006 and they have one amazing daughter named Lily. Pastor Chris loves coffee, candy, anything Apple makes, NC State, escape rooms and exists to point people to life in Jesus.
Josh was called to Vision in January of 2019 and serves as the Associate Pastor. He
directly oversees our Sunday morning worship services, Discipleship programs and Student Ministry. A native from California, Josh knew God's hand was on His life at a young age and he surrendered to the call God placed on him. Passionate about God's word and seeing His promises prove true, Josh loves teaching and encouraging God's people to experience for themselves the love and faithfulness of their Father. He has been married to his wife Emily for 15 years and they have three beautiful children - Ellie, Brooke, and Rocco. Josh is currently pursuing his Master's of Divinity degree and enjoys disc golf, writing music, and spending time with his family.
Jenny joined Vision in January of 2019 and she was called as the Kid's Director shortly after. Jenny has served with children basically all of her adult life. She has taught weekday preschool, directed VBS, taught small groups, and directed kids ministries. Her heart and passion is to see children become little disciples and experience God in a relevant and real way. She is excited about serving the kids and families of the community by encouraging, equipping and inspiring them to seek God, know God and share God. She is married to Kevin and they have three wonderful children - Emma, Tori Jo, and Autumn. She pulls for DUKE and enjoys reading, shopping at thrift stores, road trips and Dove chocolates!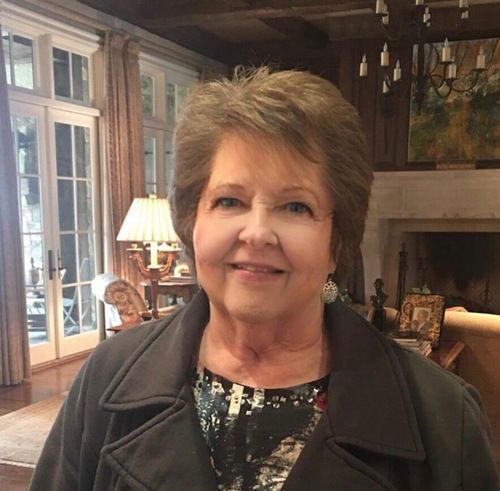 Olive has been a member of Vision since 1994, where she began serving in the kids ministry. In January of 2006, Olive was asked to serve as church secretary, where she gladly accepted the position. Olive serves many roles. She has a heart for Jesus and for the people of Vision. When you make a call to the church office, hers is the voice you will most likely hear. She has been married to Jimmy for 55 years. When she's not at Vision, you'll likely find Olive eating out, going shopping, going to movies, or hanging with her family.