Pastor Chris believes God has called him to mobilize a movement of believers to live beyond themselves and reach the world for Christ. After graduating from Chowan University with a business degree, God opened the path for Chris to serve in Christian Education. For the next 13 years, Chris served as a teacher, coach, Athletic Director, and Principal.

In 2014, Chris' heart broke for the local church and God opened the door for him to begin serving the next four years on staff at a church, while obtaining his Master's Degree from Bible Baptist Seminary. God began birthing a desire to pastor a life-giving church and in 2018, he answered that call and became the lead pastor at Vision. He and his wife, Mandy, married in 2006 and they have one amazing daughter named Lily. Pastor Chris loves coffee, candy, anything Apple makes, NC State, escape rooms and exists to point people to life in Jesus Christ.
Student ministry & Discipleship Director
Zach joined Vision in August of 2020. He has a passion for student ministry and for seeing people draw closer to Jesus. Zach was born and raised in North Carolina. He has been on staff at churches in Illinois, North Carolina and Nebraska for the past 11 years.

Zach has been on 8 mission trips with 6 being international and 2 being domestic. He slept with a dying bat under his pillow in Guatemala. He doesn't like too many chocolate flavored things. His drink of choice is an iced upside-down caramel macchiato w/ almond milk. He is a huge sports fan with his favorite teams being the Carolina Panthers, Duke Blue Devils, Carolina Hurricanes and the St. Louis Cardinals. He is also a fan of wrestling (The fake stuff).
Heather and her family joined Vision in July of 2020. They knew the moment they walked in that they were home. Heather loves children and loves discipling kids and students. She has been feeling God's calling on her life to minister to kids since she had her own son in 2018.

So she took her years of experience with children and spiritual gifts, combined them to allow the Holy Spirit to use her where He saw fit. Heather loves God, her family and church family. She is very excited to see life change in little hearts as well as to help other parents in discipleship from home. If she is not at Vision then you can probably find her running, hiking or biking on a trail. She also loves spending time with her family at the beach and connecting with God's people.
Chandlar joined Vision in September of 2020. He has a passion for reaching people for the kingdom of God through music. Chandlar was born and raised in Morris, Alabama and has served on staff at a few churches in Alabama.

Chandlar attended The University of West Alabama, where he completed a bachelors degree in Interdisciplinary studies with focuses in psychology and elementary education. He is currently attending Southeastern Baptist Theological Seminary pursuing a Master's of Divinity in Worship Leadership.

Chandlar is an avid University of Alabama Football fan, and spends most of his fall weekends watching SEC football. He loves to sing and play music any chance he gets especially when its done around a bon fire. His favorite meal to eat is hot wings, and ranch flavored anything.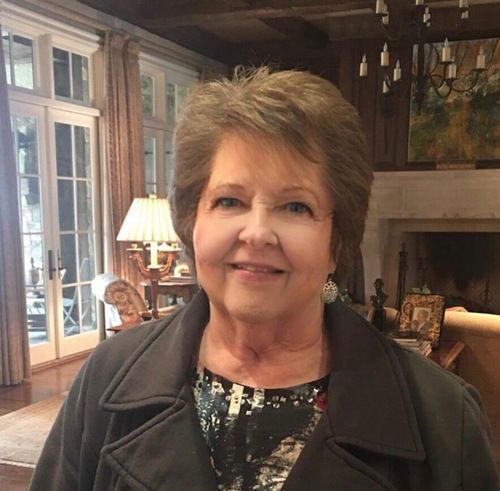 Olive has been a member of Vision since 1994, where she began serving in the kids ministry. In January of 2006, Olive was asked to serve as the administrative assistant, where she gladly accepted the position. Olive serves many roles. She has a heart for Jesus and for the people of Vision. When you make a call to the church office, hers is the voice you will most likely hear. She has been married to Jimmy for 55 years. When she's not at Vision, you'll likely find Olive eating out, going shopping, going to movies, or hanging with her family.