Vision is a church that loves to worship together. Whether its Sunday mornings, Wednesday nights, or special events throughout the year, we strive to provide powerful environments and experiences that allow you to come to Christ in worship.
Attending one of our worship services is a great way to check out the church for the first time, and is the
first step on the Discipleship Pathway
. Read about what you can expect on your
first visit
, and make plans to join us this week!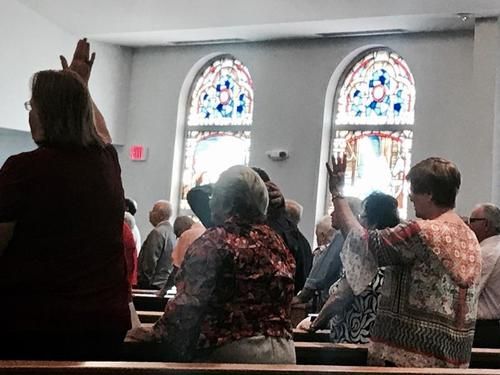 Until you have been saved by Jesus, you're the walking dead. Trapped in your sins. Spiritually unconscious. Separated from God. Salvation is God's rescue operation: God's plan and our hope, for God's glory and our good. Jesus came to earth, died on a cross, and was raised to life to rescue you from sin. Simply put, Jesus is salvation, and salvation is life!
After you have experienced the miracle of salvation, it's time for you to tell people about it. Baptism is the first step of obedience after salvation. Baptism is a symbolic and a public celebration to tell the church about your new relationship with Christ. Which means baptism is one of the most meaningful next steps you can take.
Are you interested in becoming a member of Vision Baptist Church? Church membership is Biblical and critical to your spiritual growth. We'd love for you to join this local body of believers and be a part of this life-giving community today!